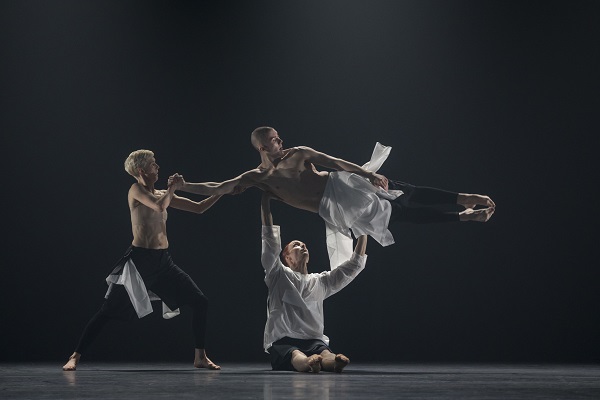 Company Wayne McGregor performing Autobiography, photo by Andrej Uspenski
Electrifying sight, sound and movement come together to create unforgettable alchemy each time the biennial
Off the EDGE Dance Festival
takes the stage. Atlanta's premier contemporary dance festival, Off the EDGE, brings together some of the world's most innovative and thrilling dance companies. Co-presented with Kennesaw State University, the festival will be curated by Ilter Ibrahimof, Artistic Director and founder of Toronto's Fall for Dance North. This diverse festival offers a unique, eclectic night of works by choreographers never seen in the southeast. Once you've been to the edge, you will never be the same!
The 7pm performance includes: 
ImmerseATL in "frame shift"
Fly on a Wall in "Byte"
The 9pm performance includes:
Blake Beckham of Lucky Penny in the world premiere of "No End or Return"
Ephrat Asherie Company