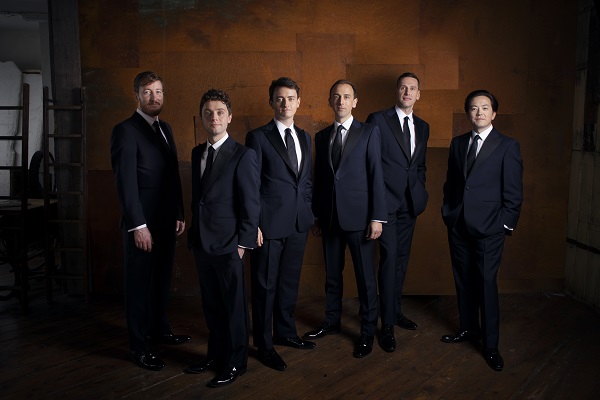 Illuminated Voices
The King's Singers
have represented the gold standard in a cappella singing on the world's greatest stages for over fifty years. They are renowned for their connection and engagement with their audiences, their unrivalled technique, versatility and skill in performance, and for their consummate musicianship, drawing both on the group's rich heritage and pioneering spirit to create an extraordinary wealth of original works and unique collaborations.
The King's Singers' extensive discography has led to numerous awards including two Grammy Awards, an Emmy Award, and a place in Gramophone magazine's inaugural Hall of Fame. As part of their 50th anniversary celebrations in 2018, the group undertook a series of major tours worldwide, supporting the release of a Grammy Award nominated anniversary album GOLD, which featured important works in the group's history and new commissions by Bob Chilcott, John Rutter and Nico Muhly.
The King's Singers will be joined for a few songs by the GSU choir under the direction of Dr. Deanna Joseph.
This is a
Rialto Series performance.
Parking
Complimentary parking the night of the show at the
100 Peachtree Parking Deck
is included with this
Rialto Series
performance. (Bring your ticket from the
100 Peachtree Parking Deck
to the lobby the night of the show for validation to allow you to exit the deck at no charge).