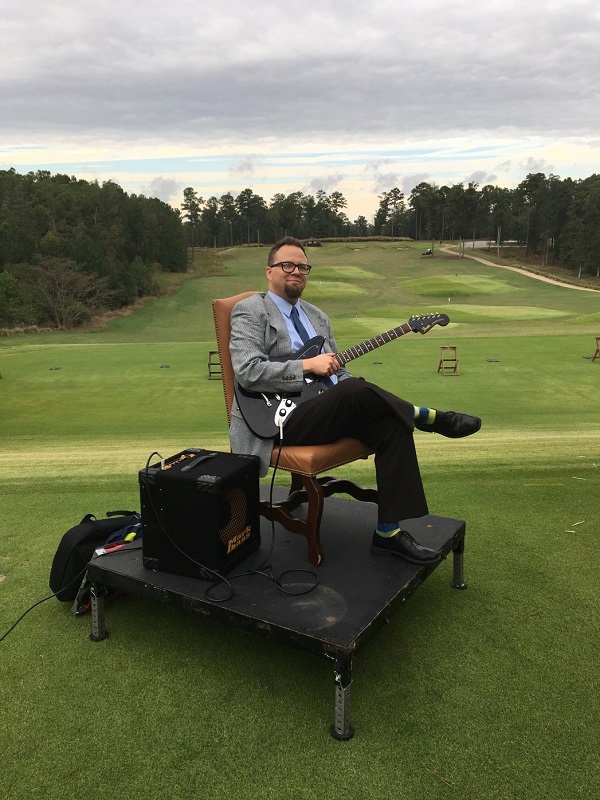 In Alex Gordon 's hands a baritone guitar becomes a veritable orchestra, in and of itself, capable of making any social gathering exquisitely pleasant and equally memorable. Alex has an uncanny ability to zero in on a musical frequency that welcomes all in attendance to immediately feel at ease and enjoy themselves. Furnishing baritone guitar music that relaxes as well as captivates, Alex Gordon carries on the fine tradition of relaxing music: music which was created to soothe the listener, even transport them to another place and time.

With a repertoire of songs you know and love are presented with warm, groovy arrangements from every era, Alex Gordon plays music that appeals to everyone.
Plan to meet your friends downtown for Feed Your Senses, the Rialto's free Lunchtime Learning Performing Arts Series, every third Wednesday at noon, in the Lobby at the Rialto Center for the Arts at Georgia State University. The program features a different artist or speaker each month providing a casual and fun insider's look at their craft. Previous Feed Your Senses have featured the Faculty Jazztet from Georgia State's School of Music, Latin jazz group Havana Son, and Nefertari Bey, jazz vocalist.
Feed Your Senses is supported in part by the Fulton County Board of Commissioners, Georgia Council for the Arts through appropriations from the Georgia General Assembly (GCA is a partner agency of the National Endowment for the Arts), the Mayor's Office of Cultural Affairs, and 100 Peachtree.