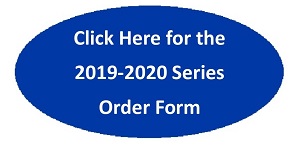 To renew or subscribe, Print and Fill out the order form (link above) and Mail or Fax it to the Rialto Box Office. 



By Fax: 404-413-9850
By Mail : Rialto Box Office
PO Box 2627
Atlanta, GA 30301-2627



Or Call the Rialto Box Office at 404-413-9849
The Rialto Center for the Arts is home to the Rialto Series presenting the best of national and international jazz, world music and dance; School of Music performances; and many others.

Order a subscription (just 4 or more performances) to ensure you get a ticket to the hot shows, and enjoy wonderful subscriber benefits!

15% discount applies to subscribers who purchase 4 or 5 shows at the same time
20% discount applies to subscribers who purchase 6 or more shows at the same time

Chocolate for all series subscribers at Rialto Series shows. Stop by the subscriber table for your sweet treat. 

The Box Office is open Monday through Friday, 10am to 4:30pm.  

Note - Complimentary parking is provided for all Rialto Series performances at the 100 Peachtree Parking Deck on Fairlie Street.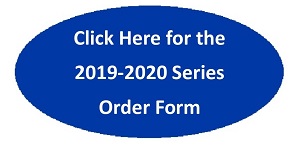 To renew or subscribe, Print and Fill out the order form (link above) and Mail or Fax it to the Rialto Box Office. 



By Fax: 404-413-9850
By Mail :
Rialto Box Office
PO Box 2627
Atlanta, GA 30301-2627



Or Call the Rialto Box Office at 404-413-9849
Rialto 2019-2020 Series Lineup
Red Baraat


October 20, 2019 at 8:00 PM

 
Ailey II:
The Next Generation of Dance
October 28, 2019 at 7:00 PM
 

Gladys Knight


November 10, 2019 at 6:00 PM

 
The Second City - 
Greatest Hits (vol 59)


November 16, 2019 at 8:00 PM


 

Gala Holiday Concert


Deceember 8, 2019 at 3:00 PM

 

Celtic Christmas


December 21, 2019 at 8:00 PM
December 22, 2019 at 3:00 PM
 

An Evening with Eric Whitacre


February 4, 2020 at 7:30 PM


 

Johnny Mercer Tribute 


Featuring Joe Grandsen
with a Surprise Special Guest
February 7, 2020 at 8:00 PM
 
Terence Blanchard
featuring the E-Collective
February 15, 2020 at 8:00 PM

 

Che Malambo


February 22, 2020 at 8:00 PM
 

Dee Dee Bridgewater Quartet


March 7, 2020 at 7:00 PM
 

Capitol Steps


March 28, 2020 at 8:00 PM
 

Susannah


April 10, 2020 at 8:00 PM
April 11, 2020 at 8:00 PM
April 12, 2020 at 3:00 PM
 
Tom Scott
with the GSU Jazz Band
April 24, 2020 at 8:00 PM

 

Eva Ayllon


April 25, 2020 at 8:00 PM