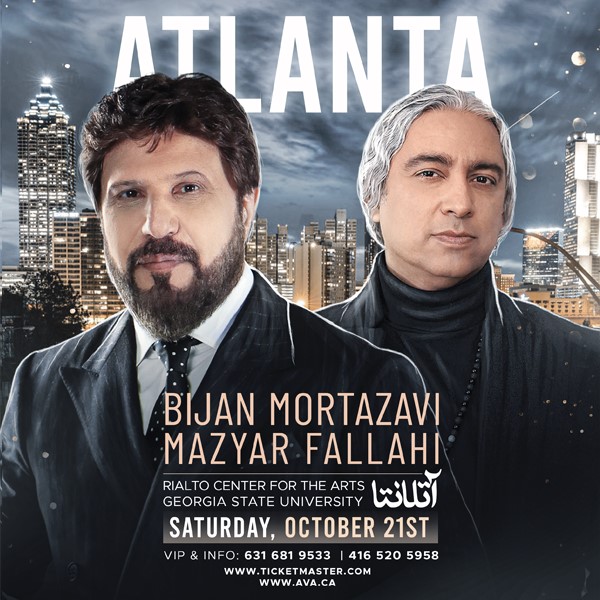 An Unforgettable Night brought to you by two of best of Iranian Music stars. Dr. Bijan Mortazavi with 12 International best-selling records. With a sold out crowed of 6400 Greek Theater performance by 56 - piece orchestra and around the world. Mazyar Fallahi, Persian-speaking Diaspora's top Star, Iranian famous POP singer, songwriter, musician, actor, director and a composer.  
Parking
Parking for this event is available for $4 per vehicle (credit card only) at the
100 Peachtree Parking Deck
 on the corner of Williams and Fairlie streets.
Parking is also available at a variety of surface and street lots around the Rialto. Parking fees and hours at these lots vary.