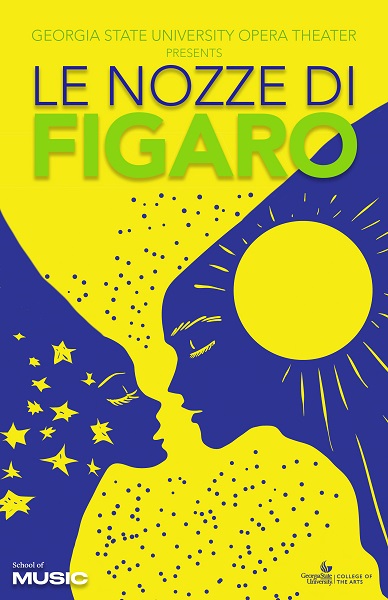 On the morning of his wedding, the valet Figaro learns that his young lord, the Count Almaviva, has romantic designs on his bride-to-be, the lady's maid, Susanna. Figaro vows to frustrate his lord's plans, and to teach the scoundrel a lesson. True to opera buffa traditions, the story involves half-baked plans, clever deceptions, mistaken identities, and moonlit romantic intrigues that lead to schooling all around.
W.A. Mozart and Lorenzo Da Ponte's delightful comedy
Le nozze di Figaro
(1786) is based on Pierre Beaumarchais's controversial 1778 play of the same title. A true Enlightenment-era artwork, and a sequel to his play The Barber of Seville, Beaumarchais's play was initially banned by Louis XVI from performance in France due to its subversive political themes. Da Ponte's libretto adaptation tones down Beaumarchais's political criticism in favor of its comedic elements. It's Mozart's glorious music, however, that gives depth and humanity to the beloved characters.
Both play and opera present all of humanity as susceptible to foolishness and folly, but also with great capacity for love and forgiveness.  
This is a Rialto Series performance.
 
Parking
Complimentary parking the night of the show at the
100 Peachtree Parking Deck
is included with this
Rialto Series
performance. (Bring your ticket from the
100 Peachtree Parking Deck
to the lobby the night of the show for validation to allow you to exit the deck at no charge).